Looking for an atmospheric thriller or spooky mystery to send a chill down your spine? These creepy thrillers and murder mystery novels are must-reads for fall (or any time of year!). From popular authors like Riley Sager, Alice Feeney, Jennifer McMahon, and more, these spooky novels are sure to thrill.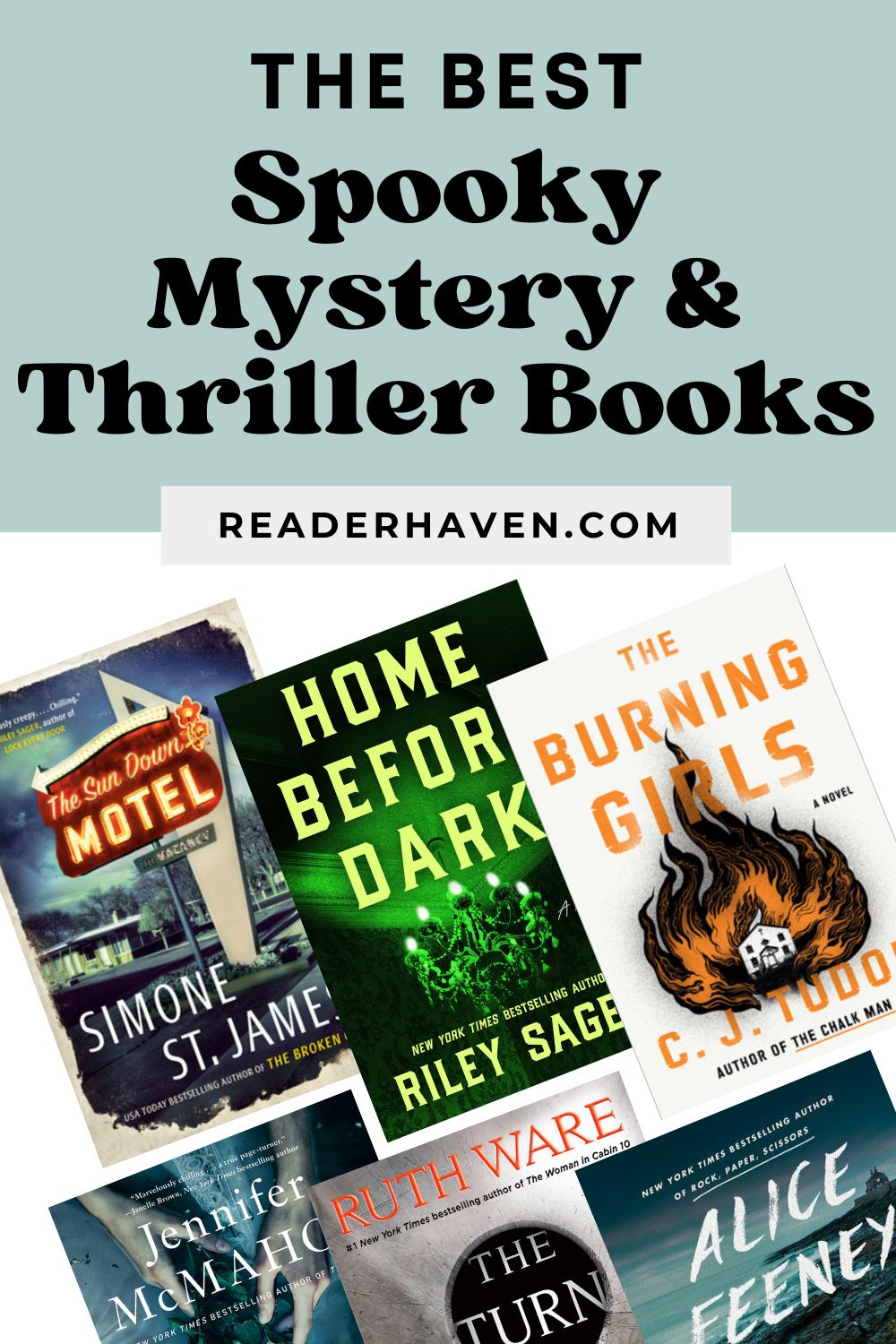 Spooky Thrillers & Creepy Mysteries
Some of these spooky mystery books have no supernatural or horror elements at all (just more of a creepy, Gothic vibe), while others include hauntings, ghosts, and the like.
They range from atmospheric, slow-burn mysteries to pulse-pounding psychological thrillers. They're all engrossing stories perfect for spooky season (or anytime)!
Home Before Dark by Riley Sager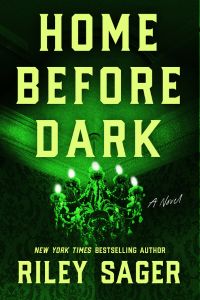 Order on Amazon | Order on Bookshop.org
As a child, Maggie Holt moved into an old estate called Baneberry Hall with her parents. Just three weeks later, they fled during the night. Afterward, her father wrote a bestselling book about the terrifying events they supposedly experienced.
Maggie, too young to remember what happened, returns to the estate twenty five years after her father's death. She doesn't believe what her father wrote in his book. But soon, strange events at the house have her questioning everything.
I loved the atmosphere in this spooky story. It's my favorite Riley Sager book so far!
The Sun Down Motel by Simone St. James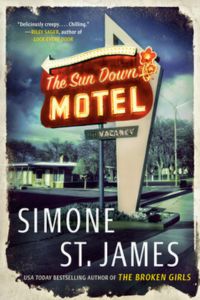 Order on Amazon | Order on Bookshop.org
A young woman travels to a small town to find out what happened to her aunt, who disappeared years ago after working the night shift at a seedy motel. She quickly finds out the town has a sordid history of suspicious murders.
This supernatural thriller has a sprinkling of horror elements that make it a perfect spooky season read!
The Burning Girls by C.J. Tudor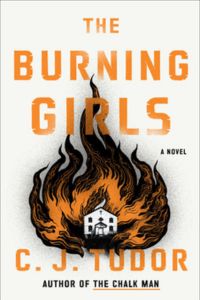 Order on Amazon | Order on Bookshop.org
A reverend and his teenage daughter move to a secluded village in the English countryside, hoping for a fresh start. But the town has a dark past, and the townsfolk are secretive and strange.
When the reverend and his daughter try to unravel the town's mysteries, they find that the town will do anything to keep its secrets.
The Last Word by Taylor Adams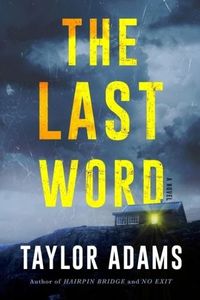 Order on Amazon | Order on Bookshop.org
After posting a negative review of a horror author's book, a woman living in a remote house off the coast of Washington starts to notice disturbing occurrences around her property.
Are they just coincidences, or could they have something to do with the author? (Written by the author of No Exit.)
The Drowning Kind by Jennifer McMahon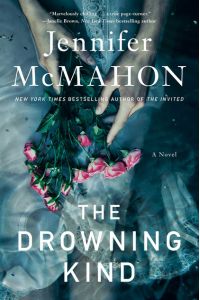 Order on Amazon | Order on Bookshop.org
This spooky mystery novel is about two sisters and the aging mansion where they spent their summers growing up. There's a pool there that's fed by a natural spring said to have healing powers – but it has a sordid past.
It's creepy and atmospheric, with dual timelines and a growing sense of dread you won't be able to shake.
The Turn of the Key by Ruth Ware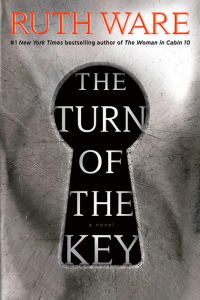 Order on Amazon | Order on Bookshop.org
A woman named Rowan applies for a nanny job at Heatherbrae House – a secluded estate with a sordid history swirling with dark rumors. Not long after, Rowan is sitting in jail, about to be on trial for murder.
This atmospheric Gothic suspense novel is known for being one of Ware's best. And if you enjoyed this one, be sure to check out her novel The Death of Mrs. Westaway for a read with similar vibes!
The Whisper Man by Alex North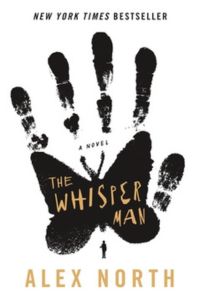 Order on Amazon | Order on Bookshop.org
After a tragedy, a father and son move to a new town for a fresh start. Instead, they get caught up in the investigation of a serial killer who's been preying on their new town, when the boy insists he hears whispering at his window.
Night Film by Marisha Pessl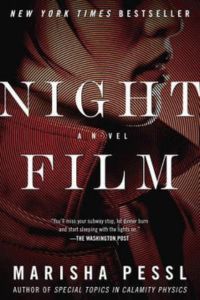 Order on Amazon | Order on Bookshop.org
A journalist investigates the death of a young woman, the daughter of cult-horror film director Stanislaus Cordova.
Cordova's films have a legacy of leaving strange deaths in their wake, and the journalist is determined to unravel the truth – even if it costs him everything.
This dark, mind-bending mystery features an epistolary aspect (photos, case files, news articles, and more) that makes the story particularly immersive.
Daisy Darker by Alice Feeney
Order on Amazon | Order on Bookshop.org
This modern take on Agatha Christie's And Then There Were None follows a family who arrives at their crumbling estate on a reclusive island on Halloween night.
With a storm brewing and the tide rolling in, one of them is found dead. Soon, another body is found. The entire family is trapped, forced to reckon with their pasts – and desperate to find the killer before it's too late.
Mirrorland by Carole Johnstone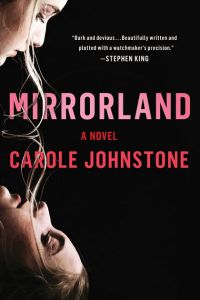 Order on Amazon | Order on Bookshop.org
A young woman returns to her family home in Scotland after finding out her identical twin sister has mysteriously disappeared.
She finds the house almost exactly as she left it – including the hidden passageways, ornate rooms, and creeping sense of dread from her childhood. Soon, she discovers someone has left clues for her throughout the house.
The Only One Left by Riley Sager
Order on Amazon | Order on Bookshop.com
The only survivor of a terrible murder, Lenora Hope – now old and in a wheelchair – still lives in the spooky mansion where her family was killed decades ago.
When Kit McDeere, a home health aide, comes to care for Lenora, Lenora insists she wants to tell Kit everything that happened.
But can Kit trust her? Is Lenora as innocent as she claims?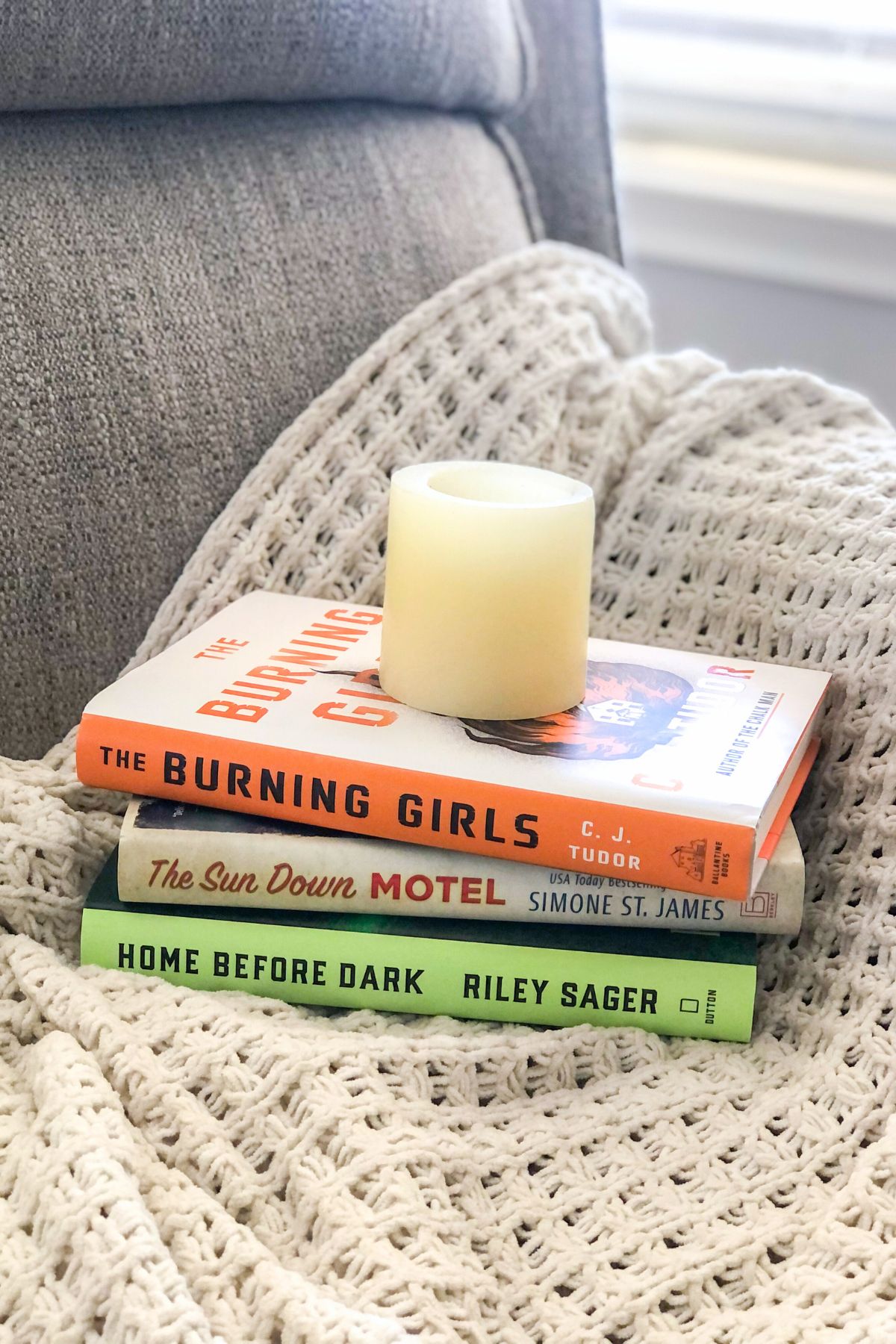 Whether you're looking for a lightly spooky read or a creepy thriller to send a chill down your spine, I hope you enjoy these spooky mystery books. Happy reading!
Related posts you might enjoy: