Six of Crows by Leigh Bardugo is a fantasy heist novel about a crew of thieves and misfits who attempt the greatest and most dangerous heist of their careers. It's an action-packed story with intricate world-building and found family vibes. If you loved it, here are more exciting books like Six of Crows to read!
**Please note, some links on this page are affiliate links. If a purchase is made through an affiliate link, I may receive a commission at no cost to you. As an Amazon Associate, I earn from qualifying purchases. See my full disclosure policy here. Thanks for your support!
What is Six of Crows about?
Six of Crows and Crooked Kingdom make up a fantasy duology about daring heists, morally grey characters, and found family. The series is part of Leigh Bardugo's Grishaverse.
The story follows a crew of thieves in the trading hub of Ketterdam – led by criminal prodigy Kaz Brekker – as they attempt their biggest heist yet: to break into an impenetrable ice prison. It has an eclectic mix of characters you'll love, some magic, and plenty of action.
Who wrote Six of Crows and Crooked Kingdom?
Leigh Bardugo is a bestselling fantasy author of multiple novels and short stories, many of which take place in a world known as her 'Grishaverse' (which also includes her Shadow & Bone series, among others.)
Her novel Ninth House won the 2019 Goodreads Choice Award for Fantasy, and her novel Rule of Wolves earned the Goodreads Choice Award for Young Adult Fantasy & Science Fiction in 2021. She has also won an Inkpot Award.
Best Books Like Six of Crows
And now, on to the list of fantasy books for fans of Six of Crows! I included a mix of YA fantasy and adult fantasy, many of which have a similar vibe in some way.
Some include a daring heist, some have similar characters (think criminals with hearts of gold, etc.), and some have a heartwarming 'found family' cast of characters.
Either way, they're all great choices to read if you loved Six of Crows!
Crooked Kingdom by Leigh Bardugo (Six of Crows #2)
Order on Amazon | Order on Bookshop.com
This may seem like an obvious choice, but I had to include the sequel to Six of Crows! If you haven't read it yet, this is a perfect place to start. Then, you might want to dive into the duology's parallel series – set in the same world (the Grishaverse) – starting with Shadow & Bone.
Synopsis: Kaz Brekker's band of outcasts is back, and they're about to be pulled into an even more dangerous game: a rescue mission to save one of their own.
Foundryside by Robert Jackson Bennett
Order on Amazon | Order on Bookshop.com
If you loved the thievery and heist aspect of Six of Crows – plus the magic and the city setting – Foundryside is a great choice to read next!
Synopsis: A sly thief is hired to steal a magical artifact of unimaginable power, but she has no idea quite how far-reaching the consequences may be.
Throne of Glass by Sarah J. Maas
Order on Amazon | Order on Bookshop.com
Synopsis: To win her freedom, a young assassin travels to a king's castle to defeat twenty three others in a deadly competition. But soon, she realizes there's a far greater danger at hand – one that could destroy her world.
Mistborn by Brandon Sanderson
Order on Amazon | Order on Bookshop.com
Synopsis: One man is determined to bring down the all-powerful ruler of his world by forming an elite criminal crew. But a powerful young girl – one who has learned not to trust anyone – may be his only chance.
The Lies of Locke Lamora by Scott Lynch
Order on Amazon | Order on Bookshop.com
Synopsis: Young orphan Locke Lamora grows into a skilled thief, becoming the leader of an infamous crew called the Gentleman Bastards. But danger lurks for him and his crew, and life as he knows it is soon threatened.
The Gilded Wolves by Roshani Chokshi
Order on Amazon | Order on Bookshop.com
Synopsis: Set in a version of Paris in the late 1800s, this genre-bending historical fantasy novel follows a disparate crew of characters as they set out on a mission to uncover an ancient artifact.
Serpent & Dove by Shelby Mahurin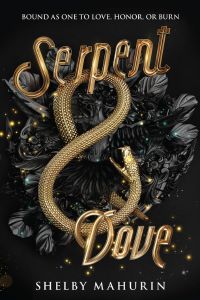 Order on Amazon | Order on Bookshop.com
Synopsis: In a world where witches are ruthlessly hunted, a runaway witch who has sworn off magic crosses paths with a dedicated witch hunter – but an unexpected trick forces them into marriage.
A Darker Shade of Magic by V.E. Schwab
Order on Amazon | Order on Bookshop.com
Synopsis: Kell is one of the last magicians who can travel between the parallel versions of London – and he also happens to be a smuggler. After a run-in with a thief who saves his life, the two are forced to combine their strengths if they have any hope of saving the world(s). (There's magic, pirates, royals, a city with multiple dimensions, and lots of mischief!).
Fourth Wing by Rebecca Yarros
Order on Amazon | Order on Bookshop.com
Synopsis: This breakout bestselling fantasy novel is about a young woman with a chronic illness who is forced (by her mother, a high-ranking general) to join a war college for dragon riders. Cadets are subjected to deadly trials designed to train them for war – and to prepare them for the power-wielding bond they will forge with a dragon.
Children of Blood & Bone by Tomi Adeyemi
Order on Amazon | Order on Bookshop.com
Synopsis: Set in a West African-inspired fantasy world, a brutal regime wipes out all the magic by killing everyone who possesses powers – including a young girl's mother. The girl vows to lead an uprising against the monarchy, but she struggles to control her own powers.
Illuminae by Amie Kaufman & Jay Kristoff
Order on Amazon | Order on Bookshop.com
Technically, this is science fiction (young adult), but there are found family and heist vibes that reminded me of Six of Crows!
Synopsis: A teenage girl and her ex-boyfriend are forced together to fight back after their planet is invaded. But soon, their problems begin to grow: their spaceship's AI might be turning against them, and a quickly-mutating plague has broken out.
The Cruel Prince by Holly Black
Order on Amazon | Order on Bookshop.com
Synopsis: Set in the High Court of Faerie, a mortal woman clashes with the wicked youngest son of the High King. She must do anything she can to survive at Court, with trickery and violence at every turn.
Graceling by Kristin Cashore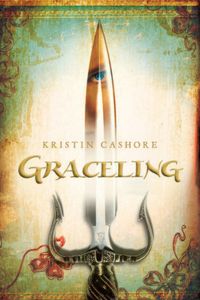 Order on Amazon | Order on Bookshop.com
Synopsis: A young woman with a deadly touch works as a protector to her king. One day, she learns the hidden truth behind her powers – and a terrible secret that could destroy her world forever.
Legends & Lattes by Travis Baldree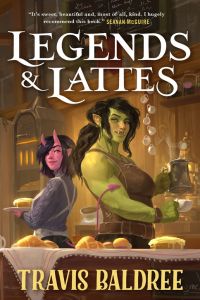 Order on Amazon | Order on Bookshop.com
If you love the found family aspect of Six of Crows just as much as the thrilling plot, you'll enjoy Legends & Lattes! It's a cozy fantasy that's more slice-of-life than epic fantasy, but it will keep your interest with its lovable characters and intricate world-building.
Synopsis: A battle-worn orc decides to give up her past life and open a coffee shop for travelers – despite the fact that no one in her world even knows what coffee is. There's a love-able cast of characters, some romance, and low-stakes (but still exciting) fun!
Here are more details about the Legends & Lattes series, including the prequel!
Is there a movie or TV show adaptation of Six of Crows?
Yes! Netflix created a TV show called Shadow and Bone that weaves together Leigh Bardugo's main Grishaverse series' – both the Six of Crows duology and the Shadow and Bone trilogy.
Season 1 was released in 2021, and Season 2 was released in early 2023. The show stars Jessie Mei Li, Ben Barnes, and Freddy Carter (as Kaz Brekker).
I hope you enjoy these exciting fantasy books like Six of Crows. 🙂 Happy reading!
More posts you might like: