Short stories are so much fun to read. You get a slice-of-life glimpse into someone's world (real or imagined), often with a wide variety of themes and points of view. If you're a fantasy lover like I am, you'll enjoy these unique fantasy short story collections! They range from speculative literary fiction to fairy tale retellings, and beyond.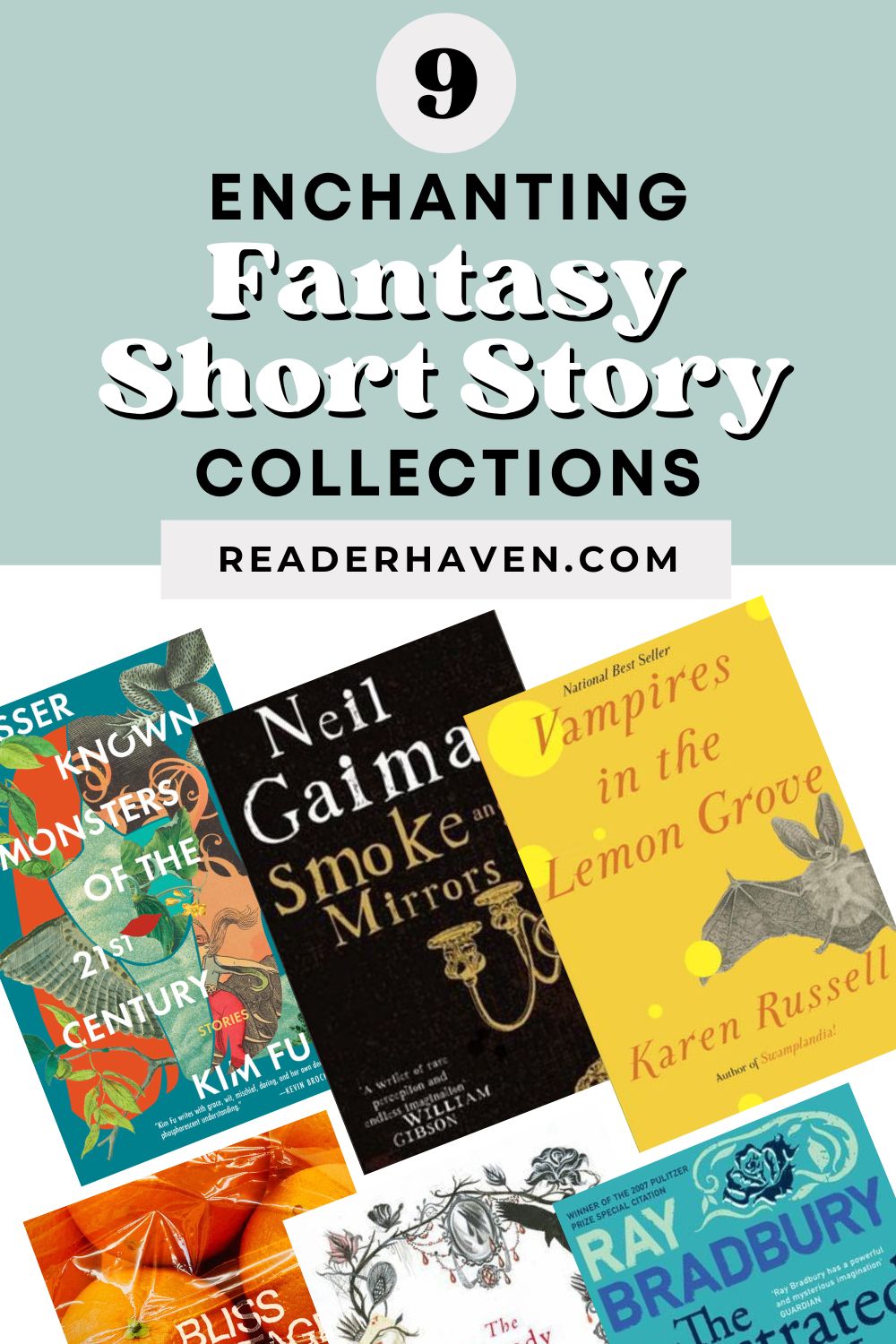 **Please note, some links on this page are affiliate links. If a purchase is made through an affiliate link, I may receive a commission at no cost to you. As an Amazon Associate, I earn from qualifying purchases. See my full disclosure policy here. Thanks for your support!
Why read short stories?
I've always been a fan of short stories. They're a great way to switch things up after reading a long novel. They're also perfect for busy times during your life when you may not have a lot of time at once to concentrate.
You can enjoy a complete short story (or several) in a short amount of time, without having to keep track of a bunch of different characters or places.
With short stories, an author can explore short snippets of characters or plot points that can be just as interesting as what you'd find in a novel, but might be better suited for a shorter story form. Lots of imagination goes into short-form storytelling!
Best Fantasy Short Story Collections
I've put together a list of some of the best fantasy short story collections, with a wide variety of styles. You'll find stories with magical realism, speculative fiction, classic fantasy, fairy tale retellings, bizarre/weird fantasy, and even some science fiction. Enjoy!
Smoke and Mirrors: Short Fiction and Illusions by Neil Gaiman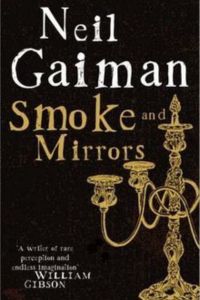 Order on Amazon | Order on Bookshop.com
Synopsis: I have always loved Neil Gaiman's writing style (he is one of my favorite authors, after all), and this collection is no different! It's an eclectic mix of oddities, wonders, spine-tinglers, and fairy tales turned upside down. Highly recommended, especially if you're in the mood for something short and sweet.
I also really enjoyed his collection Trigger Warnings: Short Fictions and Disturbances. You really can't go wrong with a Neil Gaiman story!
Bliss Montage by Ling Ma
Order on Amazon | Order on Bookshop.com
Synopsis: From the author of the popular literary dystopian novel Severance comes a collection of magical realism stories focused on the delusions and struggles that we deal with as humans.
Vampires in the Lemon Grove by Karen Russell
Order on Amazon | Order on Bookshop.com
Synopsis: Named a 'best book of the year' by Huffington Post and Oprah Magazine (among others), this collection of strange short stories is sure to keep you on your toes. Also, be sure to check out her other popular collections, including St. Lucy's Home for Girls Raised by Wolves and Orange World & Other Stories.
Ghostwritten by David Mitchell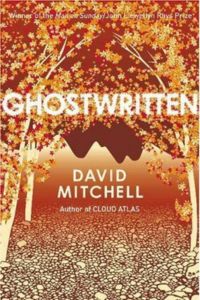 Order on Amazon | Order on Bookshop.com
Synopsis: This is definitely one of my favorite short story collections ever! David Mitchell (author of Cloud Atlas and The Bone Clocks, among others) is one of my favorite authors, and his way with words is utterly enchanting. This collection of genre-defying stories features nine very different – yet somehow interwoven – characters all over the world.
The Ladies of Grace Adieu & Other Stories by Susanna Clarke
Synopsis: From the author of Piranesi comes a collection of historical fantasy stories set in the same enchanting world as her bestselling novel, Jonathan Strange & Mr. Norrell.
The Illustrated Man by Ray Bradbury
Order on Amazon | Order on Bookshop.com
Synopsis: A man is covered in tattoos that come alive at night – each with a story to tell. From one of the most well-known science fiction authors of our time (and the author of Fahrenheit 451) comes a wildly imaginative collection of dark fantasy and science fiction short stories that are well worth the read.
Lesser Known Monsters of the 21st Century by Kim Fu
Order on Amazon | Order on Bookshop.com
Synopsis: This contemporary short story collection is filled with wonderfully strange stories and themes ranging from life and death, guilt, technology, and the contradictions of humanity. It won a ton of book awards and was included on many 'best of' book lists, too!
The Bloody Chamber & Other Stories by Angela Carter
Order on Amazon | Order on Bookshop.com
Synopsis: Angela Carter was a renowned storyteller whose works inspired some of our favorite short story authors today. This must-read collection features gothic and subversive retellings of classic fairy tales like Beauty and the Beast, Little Red Riding Hood, and Bluebeard.
Magic for Beginners by Kelly Link
Order on Amazon | Order on Bookshop.com
Synopsis: Kelly Link has made a name for herself in the fantasy short fiction world, with highly original collections that are all worth reading! Her lyrical, surreal stories take standard storytelling and turn it on its head.
If you love fairy tale retellings, be sure to check out her recent collection titled White Cat, Black Dog, too!
I hope you get a chance to read some of these fantasy short stories! They'll keep you entertained, while also making you think. The best of both worlds. 🙂
More posts you might enjoy: