If you've fallen prey to a reading slump and just can't find a book that draws you in, here are some fabulous fiction books to break that slump! Plus, I'm sharing more about what a reading slump is, including some helpful tips for how to get out of a book slump. (Don't worry, we've all been there!).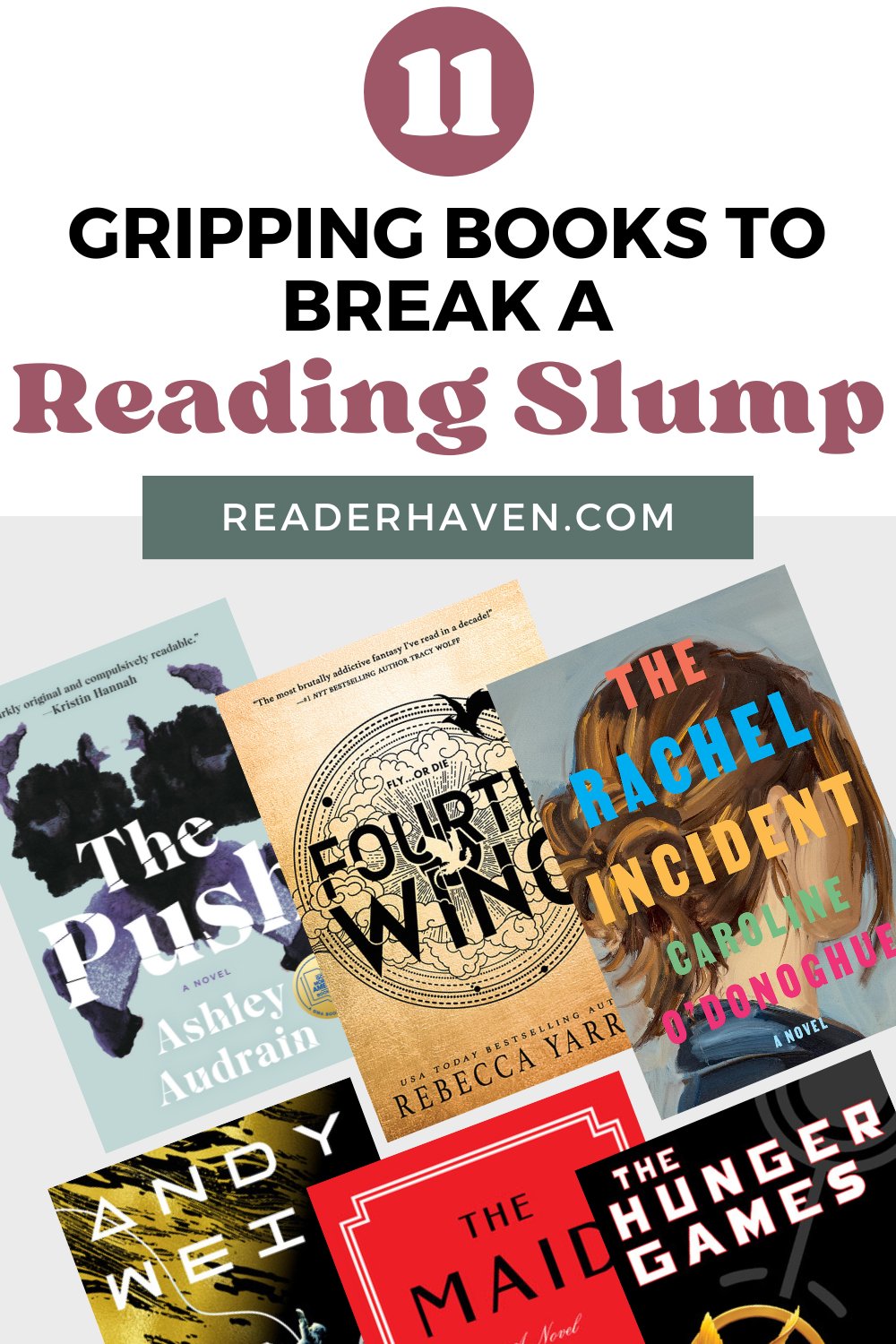 **Please note, some links on this page are affiliate links. If a purchase is made through an affiliate link, I may receive a commission at no cost to you. As an Amazon Associate, I earn from qualifying purchases. See my full disclosure policy here. Thanks for your support!
What is a reading slump (or book slump)?
A reading slump (also known as a book slump) is a period of time in which a reader either doesn't feel like reading, or has trouble finding a book that keeps them interested.
Reading slumps are a much-dreaded – yet often inevitable – time in a reader's life, and they can last any amount of time. Fortunately, they aren't permanent (and there are ways to help break them)!
What causes a reading slump?
A book slump can be caused by many factors. First, if you read a particular book that totally blew your mind or had you completely sucked in from beginning to end, and then you have trouble finding another book afterward that makes you feel the same way, that's one type of reading slump.
Another potential cause of a reading slump: you're too busy or exhausted to properly focus on or enjoy a book, due to other things going on in your life. Maybe you're in the middle of a stressful time at work or school, or something else in your life is taking up more of your energy than usual.
That's ok! These busy periods in life happen to all of us. Sometimes reading needs to take a back seat to other things.
Book Ideas to Break a Reading Slump
Now, here are some gripping fiction books to help you get back into reading! Of course, this all depends on the types of books you enjoy reading. But don't be afraid to give something new a try!
Fourth Wing by Rebecca Yarros (Book 1)
Genre: Fantasy/Romance/New Adult
Order on Amazon | Order on Bookshop.com
While this book has been known to cause a reading slump because it's just that good, it's also a great book to help you get out of one (if you haven't read it yet)!
Synopsis: This breakout bestselling fantasy novel is about a young woman with a chronic illness who is forced (by her mother, a high-ranking general) to join a war college for dragon riders. Cadets are subjected to deadly trials designed to train them for war – and to prepare them for the power-wielding bond they will forge with a dragon. (It's like a cross between The Hunger Games, ACOTAR, Game of Thrones, and Eragon!).
The Maid by Nita Prose
Genre: Mystery/Contemporary Fiction
Order on Amazon | Support local bookstores
This fun, light-hearted mystery features a unique and lovable protagonist who you'll quickly find yourself rooting for. Plus, it's easy to read!
Synopsis & Review: The Maid is like a cross between Clue, Eleanor Oliphant, and a modern Agatha Christie novel. It's a locked-room cozy mystery about a woman named Molly who works as a maid in a fancy hotel. She has trouble understanding social cues, and lives her life by the teachings of her beloved Gran. But things take a turn when she finds a man dead in his room, and she becomes involved in a murder investigation.
Project Hail Mary by Andy Weir
Genre: Science Fiction/Thriller
Order on Amazon | Order on Bookshop.com
Travel into space with this hilarious and exciting science fiction book! Instead of a complex space opera/epic, this story focuses on one man in a spaceship. It has a vein of mystery running throughout the story that will keep you hooked.
Synopsis: A man wakes up alone in a spaceship with no memory of how he got there. All he knows is the survival of Earth rests entirely on his shoulders, and it's up to him to save humanity from an intergalactic threat.
The Push by Ashley Audrain
Genre: Domestic Thriller
Order on Amazon | Support local bookstores
This dark psychological drama is about motherhood and nature versus nurture. It's beautifully written, intense, and utterly engrossing. It might not be for everyone, but I could not put it down!
(I'm not including a synopsis here, because I think it's best to go into this book without knowing too much.)
The Rachel Incident by Caroline O'Donoghue
Genre: Contemporary/Literary Fiction
Order on Amazon | Order on Bookshop.com
Synopsis: This humorous story about friendship and love follows the messy relationships that grow – over the course of a year – between a young woman, her male roommate, her married English professor, and the professor's wife – and a secret that could change everything.
The Last House on Needless Street by Catriona Ward
Genre: Horror/Thriller
Order on Amazon | Support local bookstores
This book is eerie and strange, with a haunting atmosphere. It's the kind of book you know practically nothing about before you start it – and that's the best way to read it.
So I won't give a synopsis here, other than to share the tagline from Goodreads: "This is the story of a serial killer. A stolen child. Revenge. Death. And an ordinary house at the end of an ordinary street."
The Great Alone by Kristin Hannah
Genre: Historical Fiction
Order on Amazon | Support local bookstores
This story about love, survival, and family set in the Alaskan wilderness is a must-read. Be prepared – it will tug at your heartstrings.
Synopsis: A family moves to the outskirts of Alaska in the 1970s – completely unprepared. But the harsh winter isn't the only thing they're up against.
Razorblade Tears by S.A. Cosby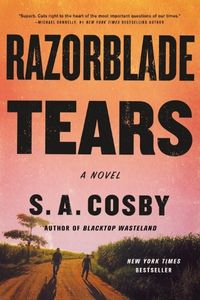 Razorblade Tears by S.A. Cosby
Order on Amazon | Support local bookstores
This gripping and emotional novel follows two ex-con fathers – one Black and one white – who set out on a quest for vengeance against their sons' killers, while confronting their own prejudices.
Beach Read by Emily Henry
Genre: Contemporary Romance
Order on Amazon | Support local bookstores
This light-hearted romance delivers entertainment and plenty of laughs. Perfect for breaking a book slump!
Synopsis: A jaded romance author and a literary writer with writer's block challenge each other over the summer to write in the other's preferred genre – and hopefully pen their next great novels.
Here are all of Emily Henry's books in order!
Legends & Lattes by Travis Baldree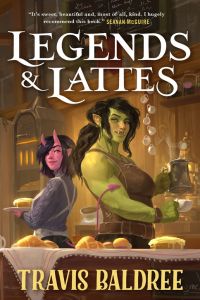 Genre: Cozy Fantasy/Romance
Order on Amazon | Order on Bookshop.com
If you haven't read the cozy fantasy genre before, I highly recommend it! It's a relaxing experience, and a pleasant escape from reality. 🙂
Synopsis: A battle-worn orc decides to give up her past life and open a coffee shop for travelers – despite the fact that no one in her world even knows what coffee is. There's a love-able cast of characters, some romance, some mystery, and low-stakes (but still exciting) fun!
The Hunger Games by Suzanne Collins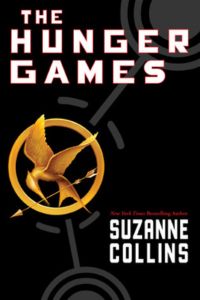 Genre: Young Adult/Dystopia/Fantasy/Romance
Order on Amazon | Order on Bookshop.com
I'd venture to guess that most people have already read this book, but re-reading an old favorite book (like this addicting series) is a great way to break a reading slump!
Synopsis: In a brutal dystopian world, different factions are forced to compete in a deadly series of games. A young woman named Katniss Everdeen volunteers for these Hunger Games in place of her younger sister, and sparks hope within her struggling community.
More Tips For Getting Out of a Book Slump
Looking for some more advice to help you bust your reading slump? Here are some tips that have worked for me:
Listen to an audiobook
Follow your current feelings and try mood reading
Read a new book by a favorite author
Pick up a young adult book
Read a short story collection
Try reading a different genre than you usually do
Reread an old favorite book (from childhood or adulthood!)
Try reading a graphic novel
Enjoy a fun, reading-adjacent bookish activity
Lastly, don't force it if you're really not in the mood to read! There's nothing wrong with taking a break from reading for a little while. If your energy levels are feeling low, sometimes watching a TV show or movie can be a better option. Soon enough, you'll want to pick up a book again. 🙂
I hope these book ideas and tips help you break out of your reading slump!
Related posts you might enjoy: