If you're a fan of Stephen King like me, you might be familiar with his enigmatic character, Holly Gibney. But did you know she has her own series of books where her character plays a major role? Here's everything you need to know about the Holly Gibney series, including Stephen King's newest book coming in 2023, Holly.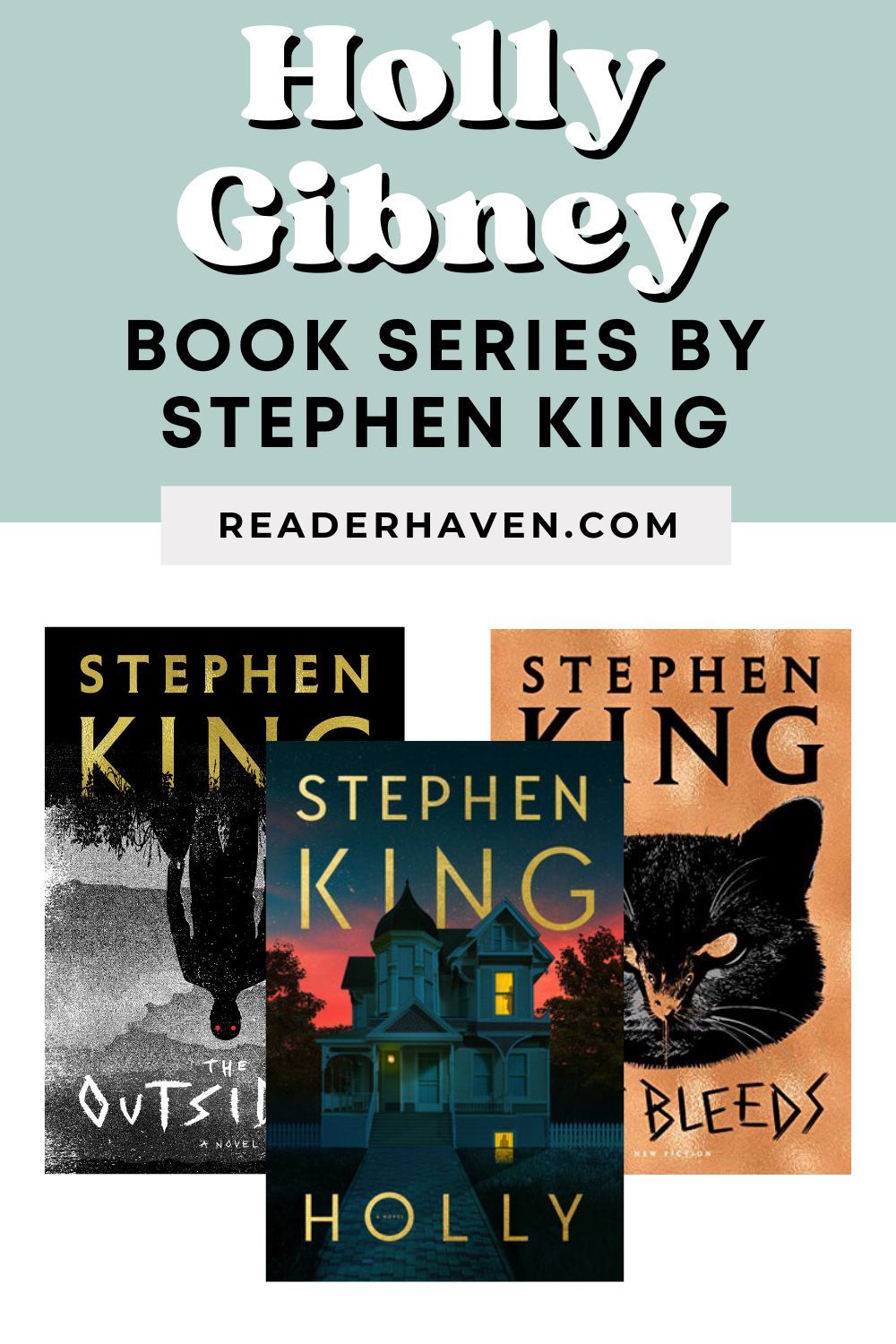 **Please note, some links on this page are affiliate links. If a purchase is made through an affiliate link, I may receive a commission at no cost to you. As an Amazon Associate, I earn from qualifying purchases. See my full disclosure policy here. Thanks for your support!
Who is Holly Gibney?
Holly Gibney is a character who Stephen King created and introduced in his Bill Hodges trilogy. (The first book in that series is called Mr. Mercedes). Holly is a neurodivergent woman who works as a private detective.
After the Bill Hodges series, Holly returned as a supporting character in The Outsider, then as the protagonist in a novella titled If It Bleeds, and is also the titular character in Stephen King's upcoming novel, Holly.
Holly Gibney Books in Order
Here are the books that are technically included in the Holly Gibney series. This list doesn't include the Bill Hodges trilogy, because it isn't officially considered part of the Holly Gibney series (though she does play a pretty major role in those books, and I recommend reading them first if possible to avoid spoilers).
The Outsider by Stephen King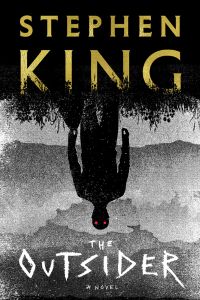 Genre: Horror/Thriller/Mystery
Order on Amazon | Support local bookstores
Synopsis: Detective Ralph Anderson is pulled in to investigate a horrific crime riddled with conflicting evidence. The top suspect – a well-known and well-liked local man – has an ironclad alibi. And yet, eyewitnesses and DNA evidence place him at the scene of the crime.
Release date: May 22nd, 2018 (U.S.)
If It Bleeds by Stephen King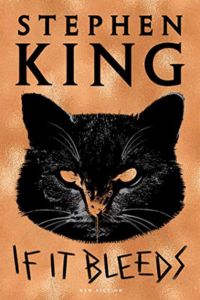 Genre: Horror/Thriller/Suspense
Order on Amazon | Support local bookstores
Synopsis: This novella (part of a collection of four novellas by Stephen King) is a standalone sequel to The Outsider, following Holly Gibney as she investigates her first solo case.
Release date: April 21st, 2020 (U.S.)
Holly by Stephen King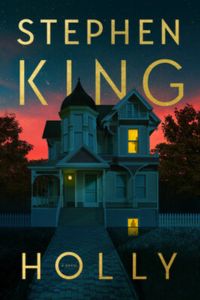 Genre: Horror/Thriller/Mystery
Order on Amazon | Support local bookstores
Synopsis: A desperate mother enlists Holly's detective agency to help find her missing daughter. The suspects: an octogenarian married couple who work as academic professors – and who may be hiding a terrible secret in their basement.
Release date: September 5th, 2023 (U.S.)
Do you have to read Stephen King's Holly Gibney books in order?
If you haven't read the Bill Hodges trilogy yet, you will come across some spoilers in The Outsider. So, if possible, I recommend reading that trilogy first before reading the books in the Holly Gibney series.
I also recommend reading the Holly Gibney series books in order as well, although the If It Bleeds novella is technically considered a stand-alone sequel to The Outsider.
Is there a TV show or movie adaptation of The Outsider or Holly Gibney's other books?
Yes! A TV show adaptation of The Outsider was released in 2020 by HBO, starring Ben Mendelsohn as Detective Ralph Anderson and Cynthia Erivo as Holly Gibney. The standalone sequel novella, If It Bleeds, has not yet been optioned for film. It's possible it will be optioned by HBO for another limited series, as a follow-up to The Outsider, but that's not yet confirmed.
The three other novellas/stories from If It Bleeds (not featuring Holly Gibney) have all been optioned for film adaptations, however:
Mr. Harrigan's Phone was adapted by Ryan Murphy, Netflix, and Blumhouse. It was released in 2022 as a full-length movie starring Jaeden Martell and Donald Sutherland.
Rat was optioned by Ben Stiller.
The Life of Chuck was optioned by Darren Aronofsky.
I hope you get a chance to read this chilling and suspenseful series, including Stephen King's newest book in 2023 featuring Holly Gibney!
More posts you might enjoy: