It doesn't quite feel like fall yet here in Texas (thanks to the 90+ degree weather, woof), but I am so ready for all the fall vibes! If you know me, you know I love spooky season, and I have a completely unreasonable TBR list already picked out. 🙂 But first, I wanted to share some of the books I read in September (plus a little bit about what we've been up to)!
What I Read in September 2023
Admittedly, September was a really busy month with lots of traveling, so I didn't read much. But I did read a couple of books that I loved (and one I sadly didn't).
For the first week or so of September, my husband and I (and our dog Sasha) were still in Seattle visiting family and friends. It was SO nice to see them, and to escape the sweltering Texas summer heat at the same time.
Seattle, WA
While I was in Seattle, I finished watching The Summer I Turned Pretty season 2 – which, despite not expecting it to be my thing, I really enjoyed! It had a great soundtrack and awesome nostalgic summer vibes.
The TV show is based on a book series by Jenny Han, and I had to know what would happen next. So, I did something I never do: I read the third book in the series – We'll Always Have Summer – without reading the first two. (Shocking, I know.)
Sadly, I wasn't a huge fan of the book. It was a quick read, but I didn't love some of the turns the plot took, and the characterization/dialogue felt a little too young for me. To be fair, that's probably more of an issue on my end than the book's end.
I did hear the first two books in the series were better, though. And I'll still definitely be looking forward to season 3 of the show! I wonder if they'll take it in a different direction than the book.
(If you love book-to-film adaptations, be sure to check out this post with the fall 2023 movie & TV book adaptations that I'm most excited about!).
I also read a dark academia thriller that I absolutely loved, called In My Dreams I Hold a Knife by Ashley Winstead.
It's about a young woman who returns to her elite Southern college for a reunion with her tight-knit group of friends who have since fallen out of touch.
Before they graduated, something terrible happened – and someone is convinced one of them is responsible.
This book had me completely gripped from the beginning, especially since college/school settings are a favorite of mine. I enjoyed it so much that I suggested it for our book club's October read!
Charleston, SC
After we got back from Seattle, we were off to Charleston, South Carolina for a friend's wedding (which was beautiful!).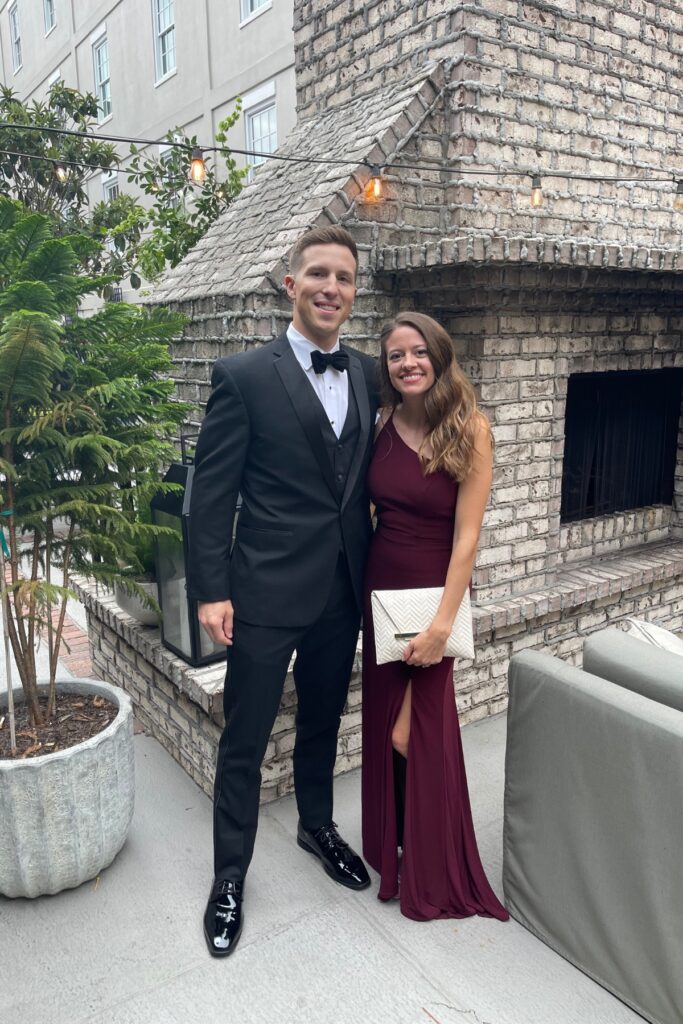 It was gorgeous there – with the water and all those historic houses – and the food was AMAZING. I ate a ridiculous amount of seafood (including oysters!).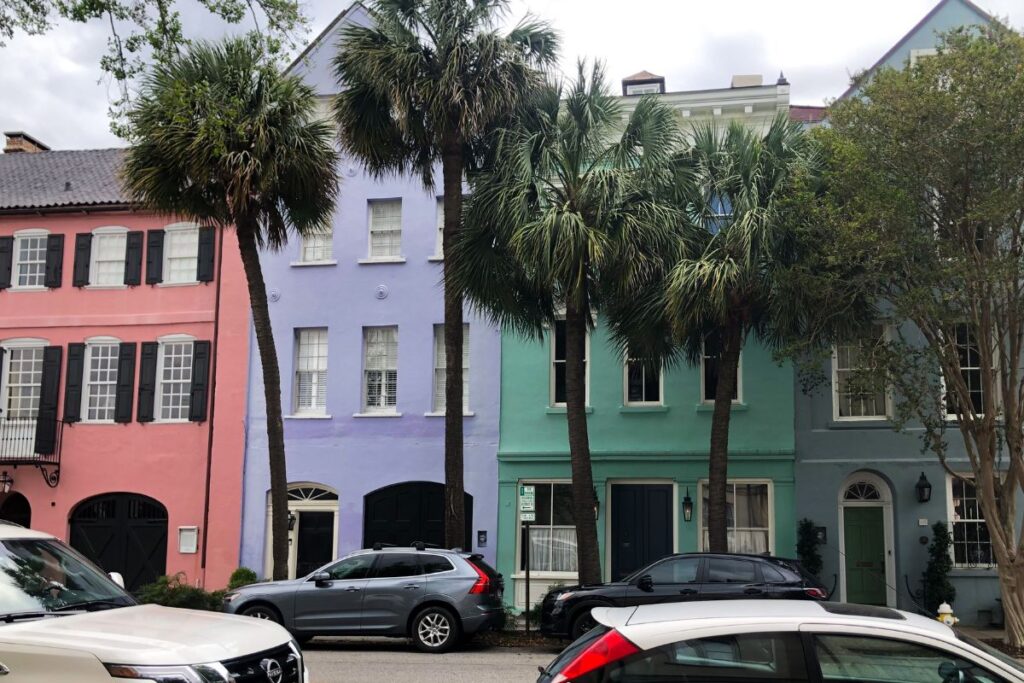 On the flight there, I read an entire book in about two sittings: Hidden Pictures by Jason Rekulak. I had heard a lot of good things about this mystery/thriller/horror, and it sounded like something I'd enjoy.
It was gripping and creepy and would be perfect for spooky season/Halloween! I would say it's mainly a thriller, but with some horror elements. I'd definitely recommend it if you can handle a bit of a scare!
I also started my first Elin Hilderbrand book ever – The Five-Star Weekend – on audio, and I was enjoying it, but I realized it's better suited for a different time of the year (i.e. summer). So, I'll probably wait a little while to finish it.
Aside from that, I'm reading a few other books, including a short story collection by Ray Bradbury and The Wishing Game by Meg Shaffer. It's great so far – a fun cozy fantasy book with lots of riddles and a cool island setting off the coast of Maine.
I also ordered my BOTM books yesterday! I picked The Unmaking of June Farrow by Adrienne Young, The Vaster Wilds by Lauren Groff, and Starling House by Alix E. Harrow.
I'm hoping I can get to some of those in October, plus the gifted copy of Chuck Wendig's newest novel (Black River Orchard) that Penguin Random House kindly sent me.
What are you reading right now? Do you have any exciting books lined up for spooky season?
As always, happy reading!