From holiday-inspired lattes to steaming chai tea, these cozy drinks for winter will warm you right up!
With that first cool breeze of autumn, I'm already dreaming of a luscious hot chocolate.
My love for iced coffee is strong. But there's something special about sipping from a steaming mug, don't you agree? (Especially when you have a slice of yogurt custard toast or some chocolate truffles to enjoy with it!).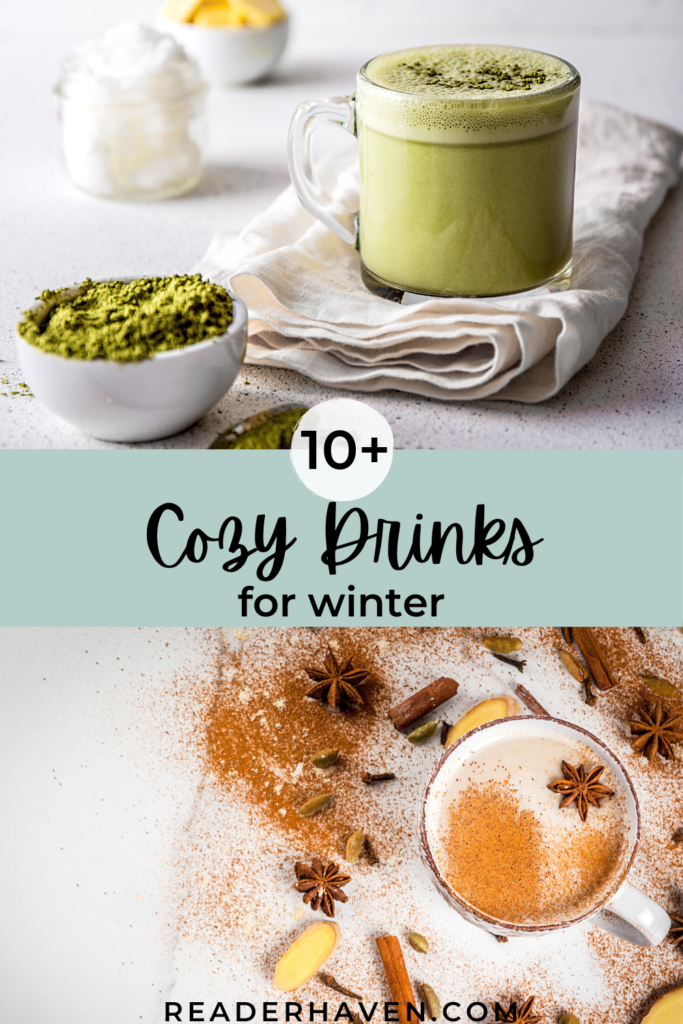 Cozy Winter Drinks to Keep You Warm
When the weather turns chilly, my absolute favorite thing to do is cozy up with a blanket and a toasty drink.
Here are some cozy drink ideas to get you inspired! Some are on the healthier side, and some are super decadent.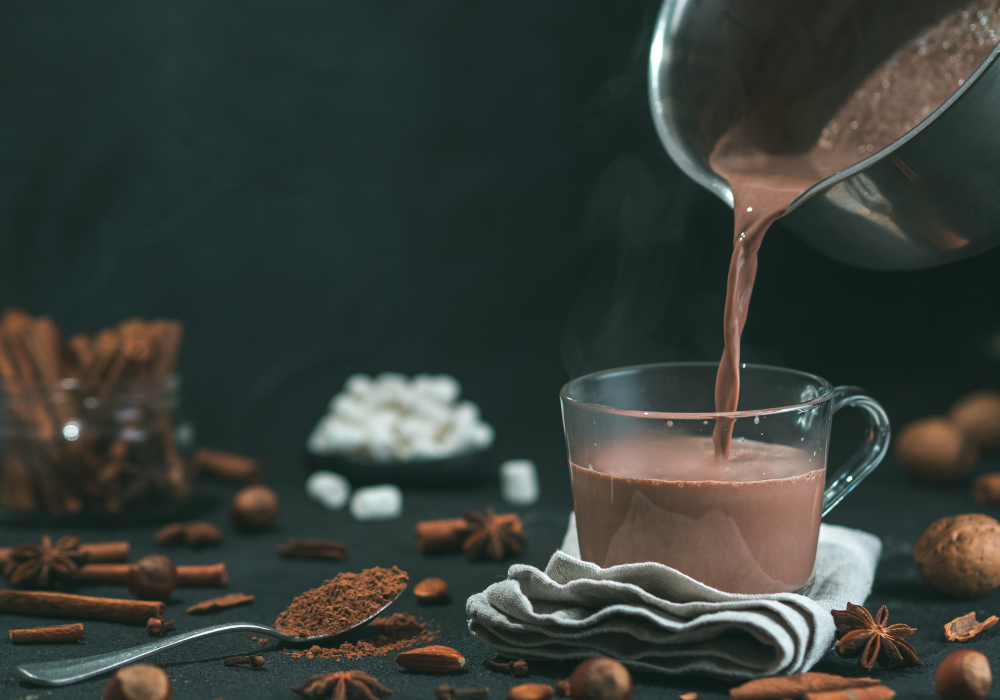 This healthier hot cocoa is sweetened with pure maple syrup and rich dark chocolate.
The combination of cinnamon and maple syrup makes for a unique and delicious drink to wake you up in the morning.
This latte combines turmeric (super good for you!) and vanilla for a cozy, healthy drink with a little kick of spice.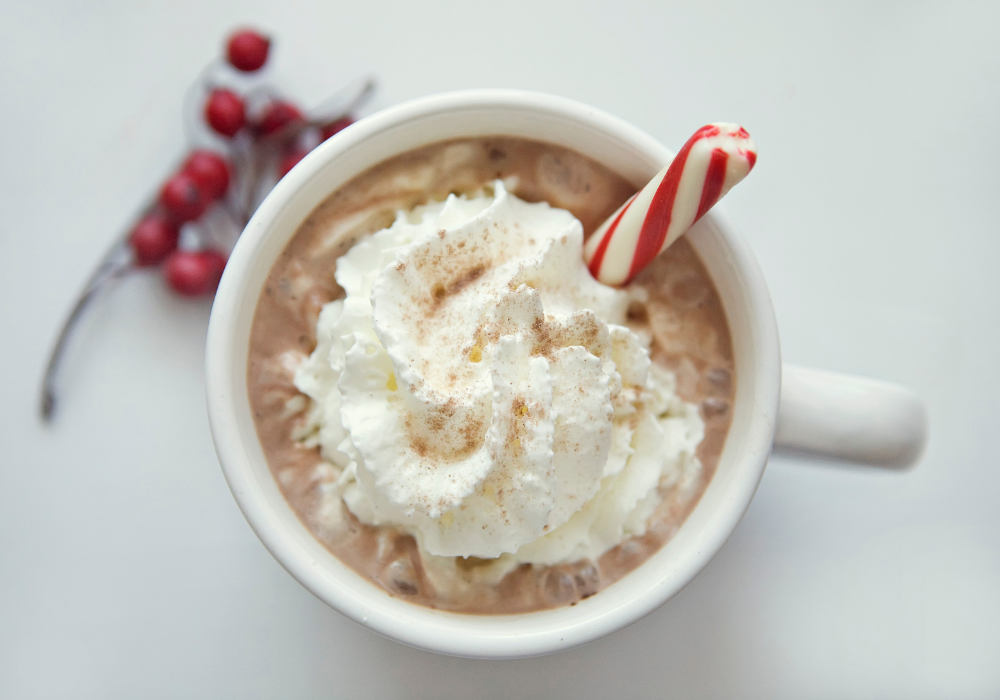 Peppermint is a delicious and festive addition to hot chocolate! Sprinkle a little crushed peppermint stick into your cocoa, or stir it with a candy cane.
If you're feeling tea instead of coffee, a London Fog is a perfect choice! Slightly sweet and creamy, with a hint of vanilla.
I discovered chai tea lattes a few years ago, and I haven't looked back since. They're milky, full of sweet and spicy flavors, and SO comforting.
This healthier, lower sugar version of apple cider sounds flavorful and delicious. Just the thing to warm you up!
The health benefits of matcha plus the sweetness of white chocolate make up this creamy concoction.
I love the warm spices in gingerbread: ginger, cloves, cinnamon, and nutmeg, oh my! And in latte form, it's just as cozy.
This is red velvet cake in drink form: richly decadent, with melty chocolate as a base.
I hope these cozy drinks for winter keep you warm and energized through the chilly season. Enjoy!
What's better than a tasty drink? A book to read while sipping it! Here are some recommendations for inspiration: