When I heard the premise for Layne Fargo's newest book, They Never Learn, I was sold. A feminist twist on Dexter? Yep, sign me up.
Scarlett Clark is an English professor at a small college in Pennsylvania. She's also an experienced murderer who kills bad men who get away with things they shouldn't. But when someone starts to put the pieces together about her past victims, Scarlett's meticulous planning may not be enough to save her.
*I received this book for free from the publisher (Gallery Books – Scout Press) in exchange for an honest review.
**Please note, some links on this page are affiliate links. If a purchase is made through an affiliate link, I may receive a commission at no cost to you. As an Amazon Associate, I earn from qualifying purchases. See my full disclosure policy here. Thanks for your support!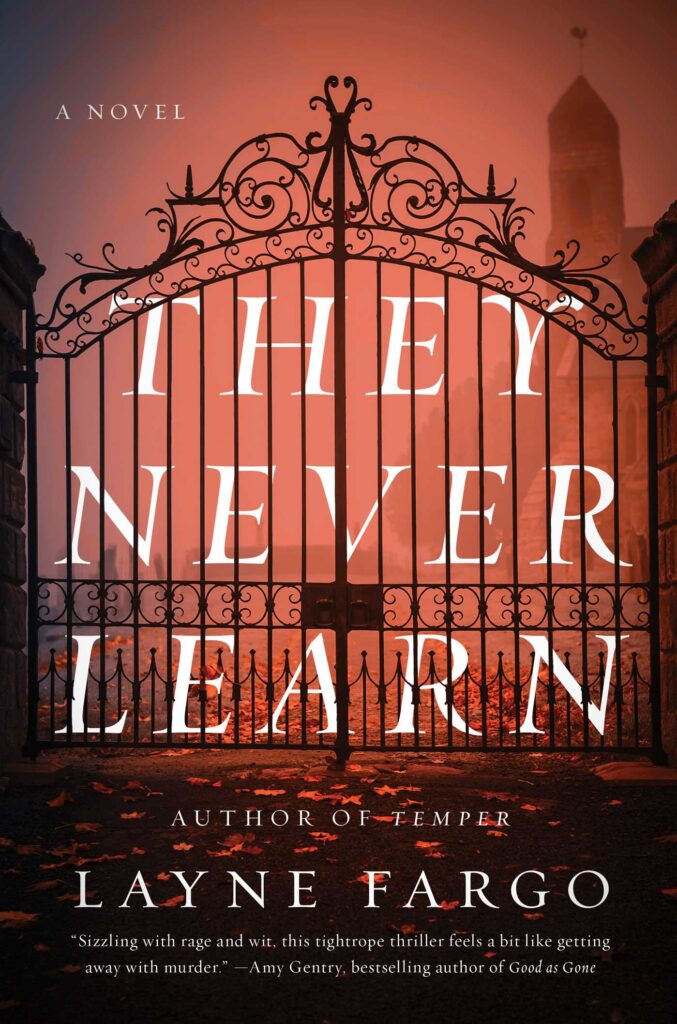 Order on Amazon | Support local bookstores
They Never Learn by Layne Fargo: My Thoughts
This book was totally up my alley: so compulsive, edgy, and dark! And, it got bonus points for being set at a college on the East Coast, with an autumn chill in the air and fallen leaves on the streets. Give me a dark academia book any day, and I'll be all over it!
This story was compared to Killing Eve and Dexter. I can totally see the resemblance. It was engrossing from the start, dripping with fury and revenge. I could practically feel the anger seeping out of its pages. And while I obviously don't condone murder, I can see why Scarlett felt those creeps got what they deserved.
They Never Learn was a twisted and compelling take on the murderous vigilante/femme fatale. Highly recommended if you're looking for a thriller with a sharp edge to it!
Rating: 4.5 (out of 5) stars
Publication date: October 13th, 2020
Looking for more great book recommendations? Check out my list of my most-anticipated October 2020 book releases!