I've always been a fan of fairy tales. So I was thrilled to hear about a new, darker retelling of Snow White (inspired by the original Brothers Grimm story): Poisoned by Jennifer Donnelly!
This YA tale follows Sophie, a young girl with a kind heart. As heir to a throne, she's told she must learn to be fierce and ruthless, or else she'll fail as a ruler. But when the queen, her stepmother, orders the huntsman to cut out her heart, a new path unveils for Sophie: littered with pain, strange creatures, and dark magic – but also new friends and self-discovery. Can Sophie find her strength – and her stolen heart – before it's too late?
*I received this book for free from the publisher (Scholastic Press) in exchange for an honest review.
**Please note, some links on this page are affiliate links. If a purchase is made through an affiliate link, I may receive a commission at no cost to you. As an Amazon Associate, I earn from qualifying purchases. See my full disclosure policy here. Thanks for your support!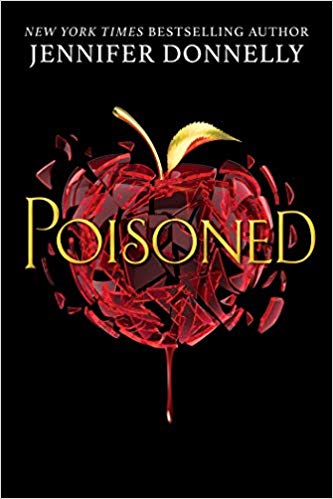 Order on Amazon | Support local bookstores
Poisoned by Jennifer Donnelly: My Thoughts
This was a sweet tale, but with a bite – much closer to the Brothers Grimm version than the Disney version. And with a feminist twist!
Poisoned was creative and hopeful, with adventure, hints of magic, and a forest full of strange creatures. I loved the story's message about finding courage within yourself and staying true to who you are.
I did think some of the characters were a bit cookie-cutter (they didn't have many flaws), but they were still definitely loveable. Especially Arno – he always made me laugh!
Fans of fairy tale retellings, young adult fantasy, and the Brothers Grimm will enjoy this one. And, it sounds like Donnelly has more retellings up her sleeve, so keep an eye out for those in the future!
Rating: 3.5 (out of 5) stars
Publication date: October 20th, 2020
Looking for more great book recommendations? Check out my list of my most-anticipated October 2020 book releases!